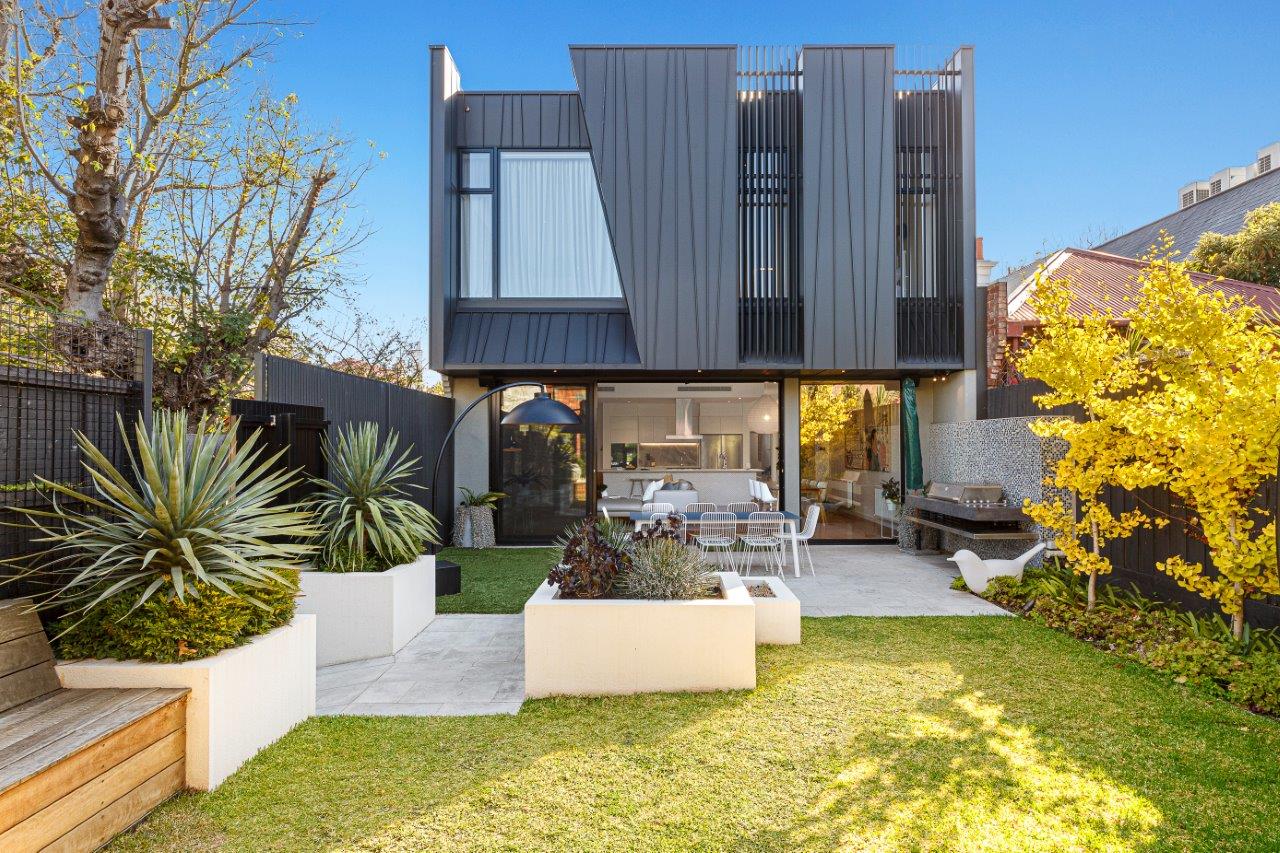 Adelaide Street, Armadale
The existing Edwardian home had been previously renovated and extended to the rear with little regard to layout, leaving the home feeling pokey, cramped, and dark.
The client's goal was to open the home up to the rear courtyard, restore the original Edwardian elements at the front of the home, and create a striking, bold, contemporary double storey addition to the rear that clearly delineated old and new in accordance with Council Heritage requirements.
A new open plan living space and large areas of glazing looking out to the existing couryard helped to bring the outdoors in and open up the interior to more natural light.
A new car parking area was cleverly created within the front setback – utilising the adjacent lane way for access – so that a solid front fence could be constructed to  enhance privacy and security. This allowed for the paved courtyard parking space at the rear to be re-purposed and re-landscaped to create a more relaxing greener space to enjoy.
The existing barn at the rear of the site was also converted into a self-contained Studio space that creates the perfect space for extended visits from friends and family, with new glazed bi-folding doors installed to link it to the main home via the newly landscaped courtyard.