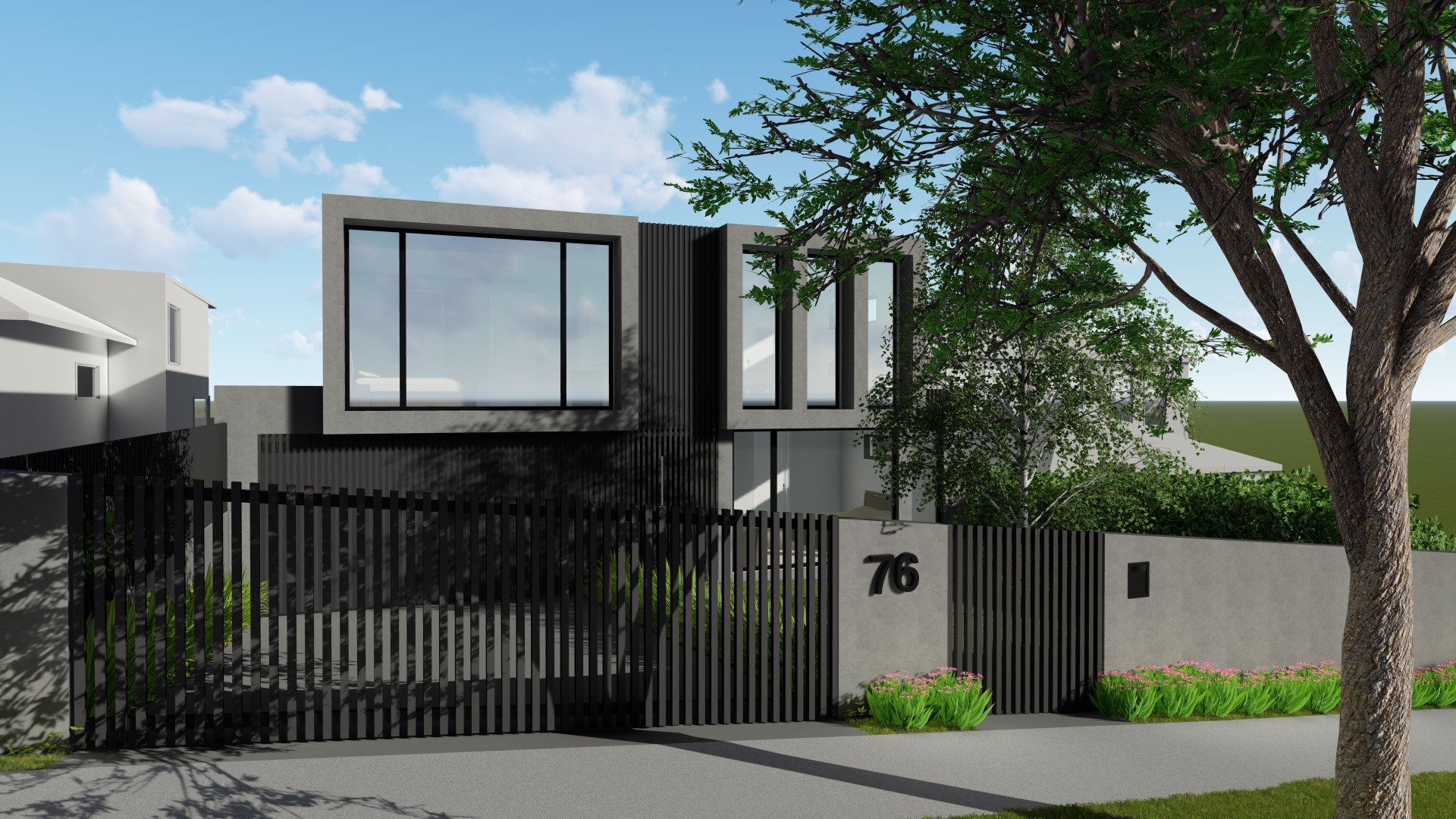 Cityview Road, Balwyn North
About:
This knockdown & rebuild project in Balwyn North is a contemporary family home that prioritises energy efficiency, flexibility, and family comfort.
Spacious north facing living zones are provided at ground floor and first floor level, both inside and out, to maximise indoor/outdoor living and to cater for year-round entertaining.
Kids zones and adult zones are separated to meet the needs of a busy family, and to provide spaces that can be enjoyed by everyone at the same time without impacting each other's amenity. (A feature sometimes lost in contemporary open plan home designs.)
Shared amenities at the first floor level maximise functionally and convenience, while a split-level design suitably adapts to the existing topography with gentle transitions to each space maintained throughout.