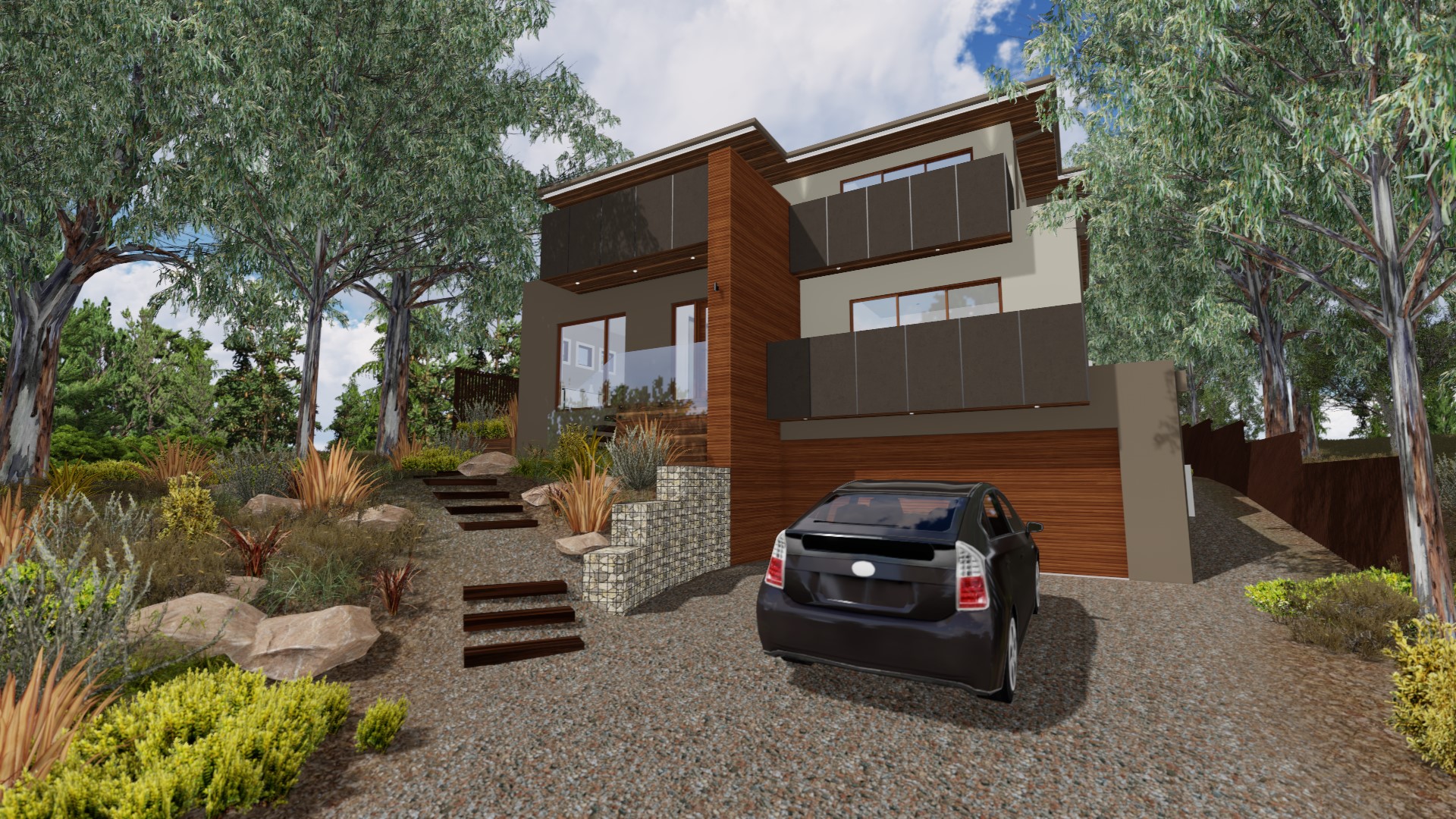 Old Eltham Road, Lower Plenty
About:
This home was designed to adapt to a step sloping allotment and to limit excavation of the site.
Living spaces were given priority access to outdoor spaces, and bedroom zones were positioned at the upper level to provide noise separation.
Generous storage was also a high priority requirement for the client and was provided via a large basement level store room and ample cupboard space throughout the home.